Iraq War Facts, Results & Statistics at April 26, 2010
4,397 US Soldiers Killed, 31,778 Seriously Wounded
By Deborah White, About.com Guide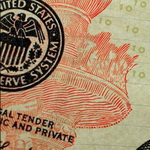 For your quick reading, I've listed key statistics about the Iraq War, taken primarily from data analyzed by various think tanks, including The Brookings Institution's Iraq Index, and from mainstream media sources. Data is presented as of April 26, 2010, except as indicated.
U.S. SPENDING IN IRAQ
Spent & Approved War-Spending - About $900 billion of US taxpayers' funds spent or approved for spending through Sept 2010.
U.S. 2009 Monthly Spending in Iraq - $7.3 billion as of Oct 2009
U.S. 2008 Monthly Spending in Iraq - $12 billion
U.S. Spending per Second - $5,000 in 2008 (per Senate Majority Leader Harry Reid on May 5, 2008)
Cost of deploying one U.S. soldier for one year in Iraq - $390,000 (Congressional Research Service)
Lost & Unaccounted for in Iraq - $9 billion of US taxpayers' money and $549.7 milion in spare parts shipped in 2004 to US contractors. Also, per ABC News, 190,000 guns, including 110,000 AK-47 rifles.
Missing - $1 billion in tractor trailers, tank recovery vehicles, machine guns, rocket-propelled grenades and other equipment and services provided to the Iraqi security forces. (Per CBS News on Dec 6, 2007.)
Mismanaged & Wasted in Iraq - $10 billion, per Feb 2007 Congressional hearings
Halliburton Overcharges Classified by the Pentagon as Unreasonable and Unsupported - $1.4 billion
Amount paid to KBR, a former Halliburton division, to supply U.S. military in Iraq with food, fuel, housing and other items - $20 billion
Portion of the $20 billion paid to KBR that Pentagon auditors deem "questionable or supportable" - $3.2 billion
Number of major U.S. bases in Iraq - 75 (The Nation/New York Times)
Guard Readies as Gulf Braces for Oil Spill
By Air Force Master Sgt. Mike R. Smith - National Guard Bureau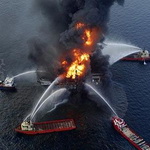 ARLINGTON, Va., April 30, 2010 – At least three states along the Gulf of Mexico are preparing for a potential call for thousands of National Guard members as the nation ramps up its response to an oil spill that's threatening the coast.
Louisiana Gov. Bobby Jindal sent letters to federal officials asking them to approve funding to activate up to 6,000 Guard members to assist in the response to the oil spill.
In letters addressed to Defense Secretary Robert M. Gates and Homeland Security Secretary Janet Napolitano, Jindal said the Guard "will provide security, medical capabilities, engineers and communication support in response to this threat."
"Currently, our soldiers and airmen are staging for and are engaged in the planning of the effort to evacuate and provide security and clean up for the coastal communities expected to be impacted by the oil spill," Jindal wrote. "They are engaged in the protection of vital infrastructure to include medical facilities, fuel distribution, interstate highways, water/ice distribution and power facilities, which are all vital to the recovery of coastal Louisiana."
Jindal added that he believes these National Guard operations are necessary and appropriate to protect the region from "a significant national event with potential catastrophic loss of natural resources."
Other Gulf Coast states, including Florida, Alabama, Mississippi and Texas, reported they are in close contact with state and federal officials and are ready to respond with Guard personnel and equipment to assist in their communities
Top Enlisted Airman Addresses Quality-of-Life Issues
By Sarah Lifshin - American Forces Press Service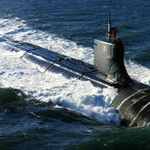 WASHINGTON, May 24, 2010 – As Air Force leaders work to improve the quality of life for airmen and their families, suicide prevention is among their top priorities, the service's top enlisted airman said.
The suicide rate for all four services in 2009 was higher than the national average, defense officials said. The Air Force reported 41 suicides among active-duty airmen in 2009.
In a May 20 interview for a Pentagon Channel series examining servicemembers' quality of life, Chief Master Sgt. of the Air Force James A. Roy stressed the importance of helping troops and their families meet the challenges they face so suicide doesn't enter the picture.
"Any time we have someone who would take their own life and [apply] such a permanent solution to such a temporary concern or condition is specifically alarming to many of us, and it is something we need to focus on," he said.
"We need to give our airmen and their families the tools to be able to work through these particular concerns and challenges within their lives," Roy said. "We want to make sure we give these airmen the tools to manage those stressors of both deployments and day-to-day activities.
Group Links Health Care Providers to VA, Academia
By Jacob Boyer - U.S. Joint Forces Command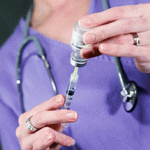 NORFOLK, Va., The U.S. Joint Forces Command surgeon's office is sponsoring a working group here May 3 and 4 to bring military health care providers together with representatives of the Veterans Affairs Department academic institutions researching cutting-edge medical techniques.
The Restorative Medicine Working Group seeks to examine ways to partner in developing medical technology to further care for wounded warriors, said Navy Rear Adm. (Dr.) Michael H. Mittelman, command surgeon for Joint Forces Command.
The institutions are members of a consortium working with the Armed Forces Institute of Regenerative Medicine, a partnership between the Defense Department and academic institutions set up in 2008 to fund advanced research in rebuilding human muscle and tissue.
"We're attempting to ensure that returning wounded warriors have access to cutting-edge, controlled medical research and development," Mittleman said. "[Joint Forces Command] is providing a forum so that these academic institutions will be able to present to the services, the VA, and the Tricare Management Activity what they can provide for our wounded warriors.
"It's my goal to set up the active communication between these different groups," he continued, "so that military health care providers will be aware of what's available and feel comfortable to appropriately refer patients to these institutions."...